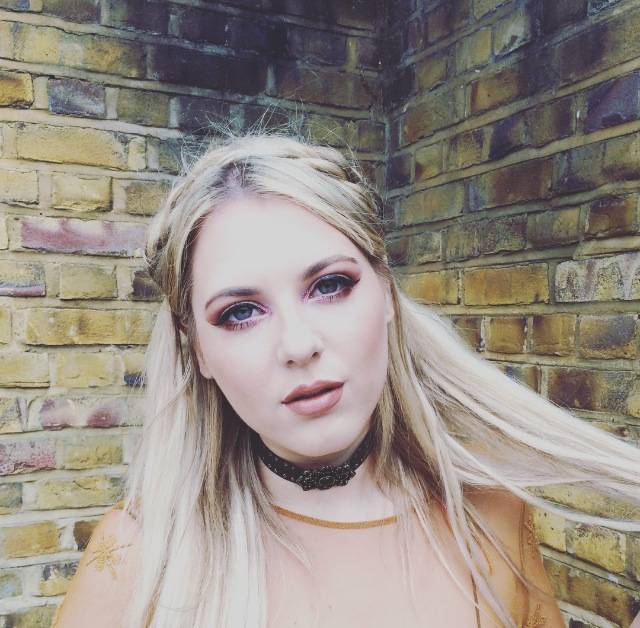 Hey summer, it was nice knowing you while you lasted a whole five days of sun. It's always that weird time in August (in England) where it's too cold for full on park life nudity and too warm for marshmallows on the fire (I REALLY LIKE MARSHMALLOWS ON THE FIRE) and although i love my black garments a little too much, I've been making a real effort to try and inject colour into my wardrobe. My Way. Exactly how Frank Sinatra sings it.
I feel my most "me" when i'm in some kind of ethereal Bohemian garment full of lace textures and floaty numbers. I also love my grunge and i love mixing fairy with dark tones of rock n roll and leather jackets i can't afford, crying over my fake one in the back of a dingy club with a beer. Lad.
One of my favourite trends this summer is Folk. Folk mixes the 70's with embroidery, floral and suede designs. Anything pretty much goes, for example, mixing up your fringe waistcoat with your chunky thigh-high boots would be considered Folk, but getting the right mix is important.
For this Folk look, i decided to team an "awkward" embroidered length dress with chunky brown patchwork boots and a bronze gem choker. The dress is a mustard colour, yeah, mustard and if i'm honest, it's really not the most wearable shade but i actually really love it. Although i styled my hair in a half-up, half-down plaited do with smokey red and warm orange eyes, this colour dress would also look really good with a deep red lip if you decided to go into nighttime with it. The fabric is sheer along the top and sleeves, which means its "airy" enough for that summer breeze and the chunky heels keep it alittle less "girly" than if i were to pair it with heeled sandals.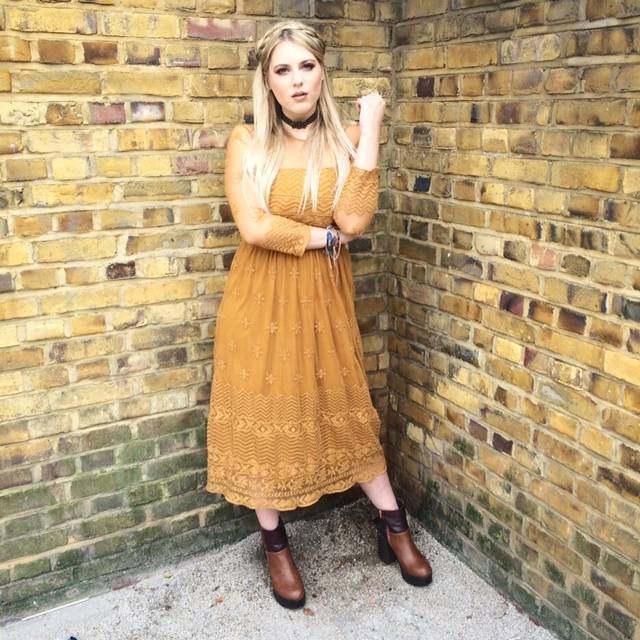 Dress: Zara, Shoes: ASOS, Necklace: Topshop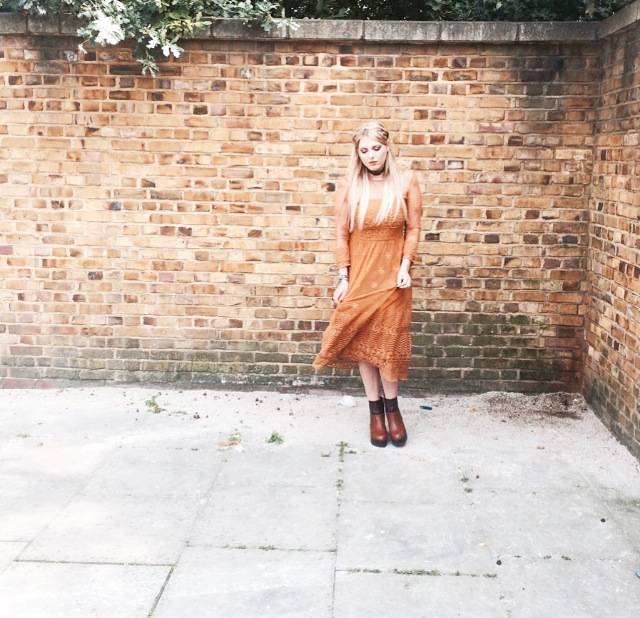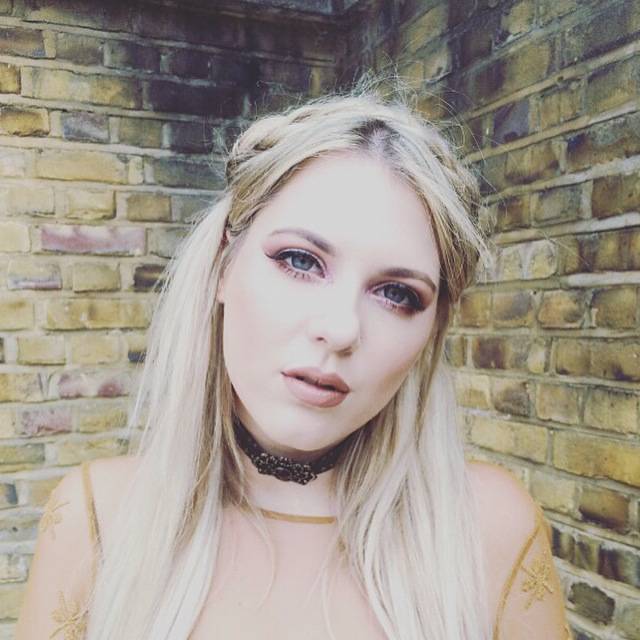 Eyeshadow: Modern Romance Palette by Anatasia Beverly Hills, Lipstick: Retro Matte Liquid Lipstick in Lady-Be-Good  by MAC. Foundation: Skin Base by Illamasqua.
When i'm getting ready, I like to dress with a theme in mind which usually comes to me on the day and i like the rest of the styling of hair and makeup to fit the finished look. So tomorrow i think i'll channel the 60's…unless i go back to my wardrobe of black. Morticia Addams eat ya 'art out.