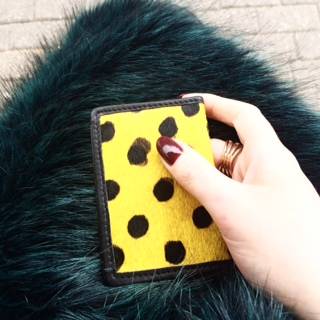 I'm staring at my ASOS Basket which is a saved virtual "wannabe wardrobe" of everything I want to buy, but can't. It's depressing as hell at the realisation that my whole-i want/ i need pile is probably worth, well, a hell of a lot and i'm going to L.A soon and need new stuff. Pronto.
Yep. I am going to L TO THE A. Los to the Angeles. Alright, alright, i'll stop shoving it in your faces, but my fourteen year old past self is jumping up and down about it.
The whole holiday has been pretty last minute and suffice to say, we don't have anywhere to stay….yet. But for some reason, all I can think about is, what the hell am I gonna wear?
Summer fashion is probably the hardest for me. I like to layer, accessorise and play with different textures and with the heat, it's pretty near impossible to do those things without either being restricted or boiling your oven body off. I'm also not one to have everything on display, 'everything' being my tits and arse basically. I totally give it to the people that can rock their arse and tits like it's a Ricki Martin Livin' La Vida Loca old school party with pride but I would be so out of my comfort zone it would look less vida loca more this is a joka.
So what do I do?
When it comes to holidays my packing ethos is pretty simple-shove it in and worry about it later. I'm pretty much a lad about it but with me, shoes take presidence. At 5 ft 7/8 i'm not exactly the shortest bean, but i'll pretty much never wear flats or the ones I do wear are my Supercolour trainers that give the fake impression i'm sporty. I have a bit of a love affair with heeled boots and heeled sandals and trying to whittle down which pair to pack and which pairs to buy is near impossible for me without weighing down my suitcase. Working in Make-up you'd be right in guessing my makeup bag is pretty HHHHUUGGGEEEE and having to decide what to take and what to leave behind is near impossible. And slightly upsetting.
So for you ladies that need a little help with your holiday worries, i'm on hand to help. Except I won't be on hand to close your suitcase. Tip: SIT ON IT. JUMP ON IT. Make. It. Close. With. Bladdy. Force. I promise you won't be paying that extra luggage fare okay…?
One: Kimonos, Kimonos, Kimonos. And need i say, Kimonos? They are the best thing to take with you if you need a beach cover up, something to pop on during the cool evening or if you just fancy adding alittle quirkiness to your everyday outfit. There are so many options from print to length and I would highly suggest packing a couple of these gems to get you through. There's been many times I've been away and hated what clothes i had on me, so i  threw on my kimono and wore it as a dress with a belt. Power to the Kimono i say.
Two: Block Heeled Sandals. Note, the word 'block' because this is gonna be your key word for these types of shoes. Especially when you're walking a few blocks. (Sorry for that pun but it was too hard to resist).  A block heel is generally the most comfortable shoe because the width of the heel is wide and will support the foot a lot better than your narrow, near impossible not to wobble stiletto heel. It's also very on trend for S/S 16′, so whether you fancy rocking a Mule heel, chunky platform, 70's boot or gladiator block sandal, with these guys you're onto a winner. For colour palettes, i would also opt for one neutral, one print/colour to mix it up depending on what outfit you're wearing with it. Playing it safe is fine but not playing it safe is funner. So give yourself options!
Three: Denim. Denim has been with us since pretty much day one of existence-ish and is a firm favourite for most of the population. Denim fashion is forever changing in ways to style it and you'll notice there's a million ways to infuse it into your holiday wardrobe even in the heat. Denim short dungarees or pinafore dresses are great ways of layering, taking you from a casual day look with a tee to smart/cas, paired with a blouse or lace flared sleeve and those chunky platform boots. Denim Jackets or sleeveless waistcoats are also great ways of dressing your outfit down or for keeping warm when there's a little breeze.
Four: Slits. Yes, Slits. As weird as it may sound, during the summer period i make it my mission to hunt for clothes that have slits in- such as, maxi dresses, harems or long tops because it's a subtle way of showing skin while injecting a little "air" in your clothes when it gets super hot.
Five: Makeup wise I look for waterproof based liners and mascaras and usually choose matte textured lipsticks/liquid lipsticks in tones such as oranges, watermelons and chocolate beige's, so it's long wearing and i can focus on playing up my lips rather than doing a full smokey eye in the heat. In terms of foundation I will either take a build-able sheer/medium tinted moisturiser and a full coverage foundation. This enables me to have a day to night swap around, as well as mixing them both together for a lighter, not so full all over coverage. A lot of people worry about foundation when their skin changes colour during the heat and i would advise to mix a darker toned face instant tan into your current foundation or simply warm up your completion with an all over face powder in a tone deeper to your skin.
Six: Hair Accessories aren't raved about enough because when it's hot, do we really want our long locks, curly hair or thick fringe getting all up in our grill? A simple Bandanna can be worn around the head or can be worn as an improv neck choker. Wack out those 80's scrunchies and pop your hair up in a high ponytail or why not inject a couple pom poms in there? Braids are pretty big as well as Miley Cyrus buns either side of the head-so play around with accessories and hair gems to add a little hair interest, especially if you're not keen in wearing lots of metal jewellery.
Seven: BackPacks. I don't care what anyone says, back packs are in and definitely don't make you look five. These are absolutely golden for long walks, beach stops and general everyday carrying your shit. They're big enough to pop in a dress change (should you choose) and you can wack in any necessities for the day. There are SO many different styles from Boho fringing, mini backpacks, embroidered numbers, snakeskin or crocodile print for a sophisticated edge or you're standard clean line backpack. My black fluffy backpack got me through two months of New York Living and i am so grateful i stumbled across it in Topshop for £15. I call that a deal.
In fact, after writing all this, i'm kind of less stressed out about the whole, what will i wear situation. Though i will note one thing- Wear something that you're comfortable with and feel emulates you, not just for a holiday. In the past i'd bought things for one purpose and ended up regretting it because it wasn't really "me", probably because it was abit titty and arsey and Livin La Vida Loca.