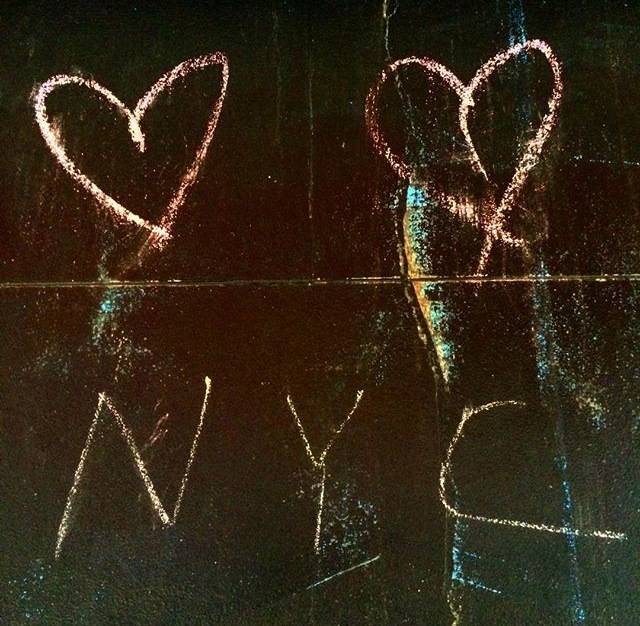 If, a year ago, someone had told me I was going to live in New York for a couple months I wouldn't have believed them. For one, I'd never travelled on my own, was afraid of Aeroplanes and well, had never really considered New York to be somewhere I'd enjoy. But, fast-forward the summer and there I was; a suitcase (NOTE A. ONE, YES ONE, which is pretty amazing considering I'm a clothes, shoe, bag, accessory, make-up addict). There I was in my sandals, waiting for my best mate outside her flat in the suburbs of Astoria, Queens. I wasn't prepared for my venture and me and the sun were banging heads against my Porcelain skin.
BUT, I went. I did it. I conquered my fears and I met the most amazing people that soon became what I now consider as my close friends. I took a giant risk, went with my heart and had the best trip in my whole life. I'm even planning on getting on another plane ON MY OWN again, which may not seem like a big deal for lots of people, but it was a massive accomplishment for me.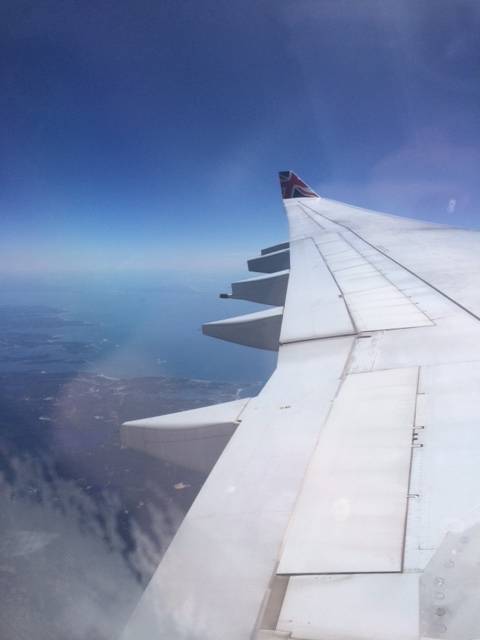 So what did I do when I was out there and what did I see? Well, I've decided to share some personal moments and pictures with you lot and take you on my little New York Journey.
What a perfect little welcome, ey?
Meat Packing District, Manhattan.
When I was researching places to visit in NY, I kept reading about this joint. At first I thought the literal. MEAT. Tons and tons of meat. To then realise it's actually a pretty hip place but super expensive.
In the day I did that tourist thing. You know, The High line. It's basically an old Freight rail line that sits above the streets of Manhattan where you get to walk along some of the popular land minds, including a beautiful view of the Hudson River.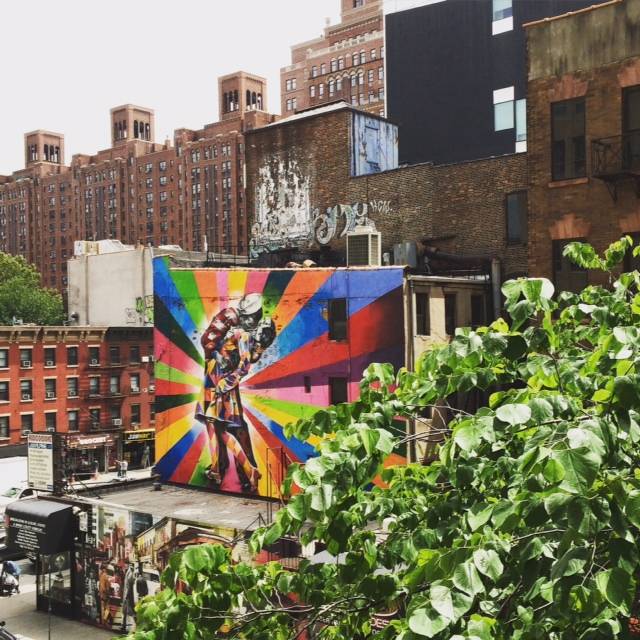 Look, its the infamous kiss!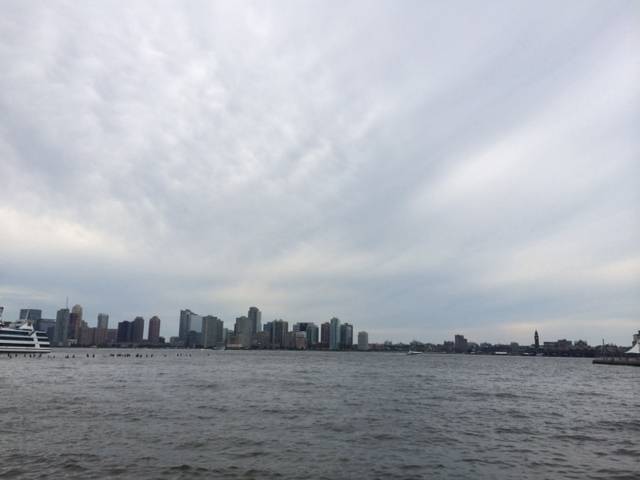 During the night I popped over to this amazing roof top bar nearby known as Le Bain which sits above a Hotel. It was the most INCREDIBLE place, where there's a Jacuzzi inside, disco balls EVERYWHERE and tequila shots that resemble half a pint. (I wish I was exaggerating. My mate got so drunk, but it's okay, I saved her with a 4am pizza stop off).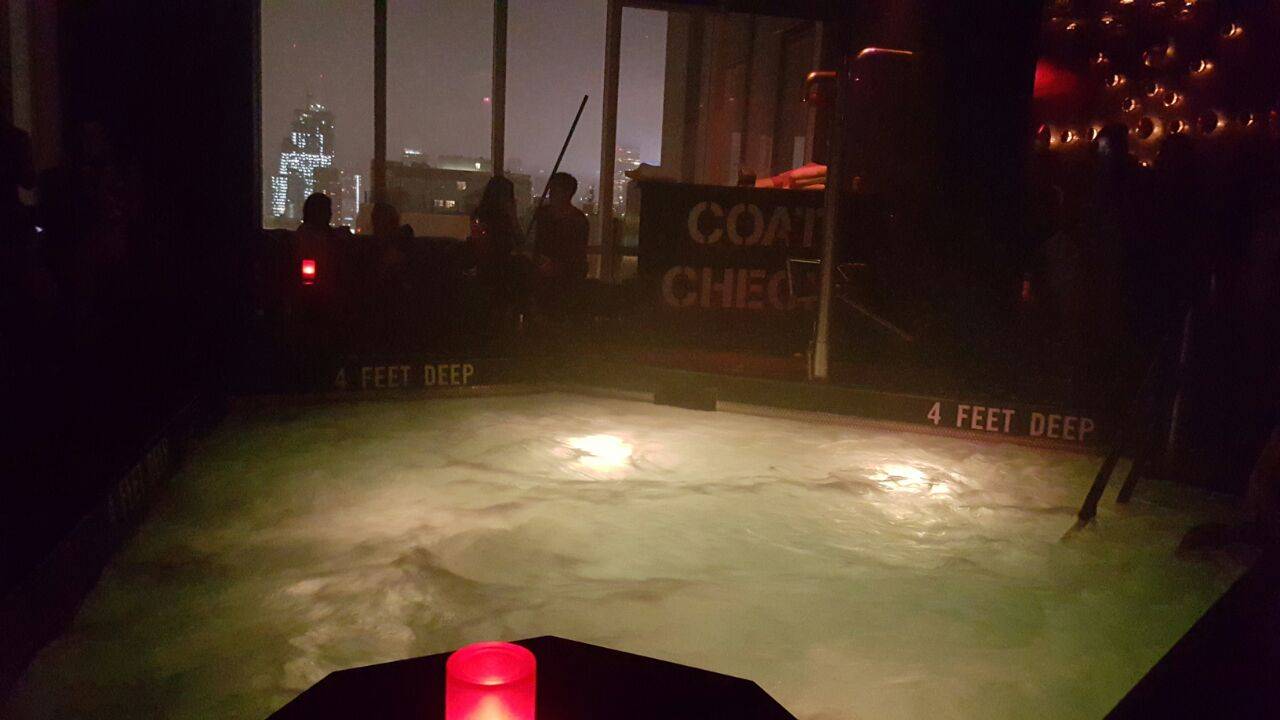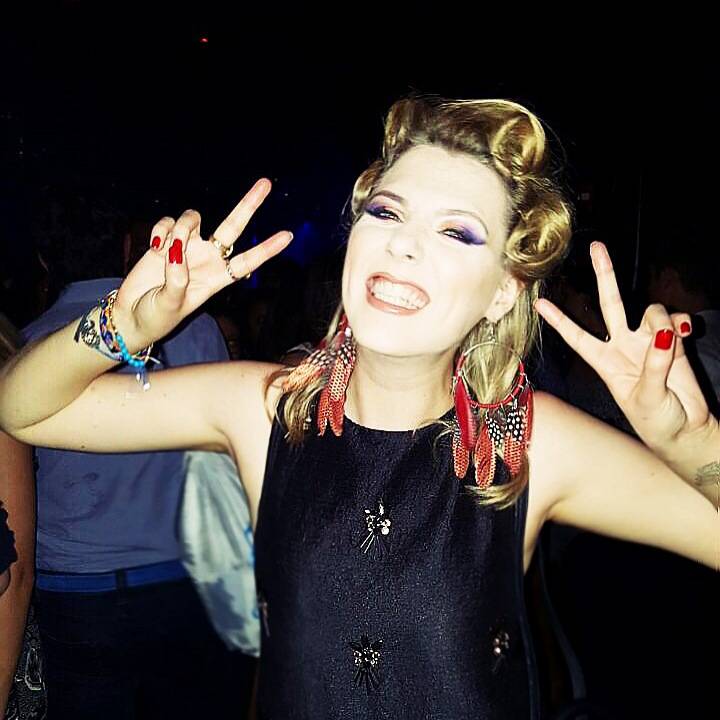 The Hamptons, Montauk.
I know, I know….The Hamptons. I don't know why but I thought if i'm going to New York, I wanna see what all the craic with the Hamptons is about. So my mate and I rented a ZipCar at the crack of dawn, and had a little road trip singing Skatman and Shania Twain loudly to the passers by. The weather was shit hot and I wasn't prepared for the aftermath of what was….a massive leg burn that would stay on my leg for pretty much all of eternity (Yep it's still sort of there if you wanna know).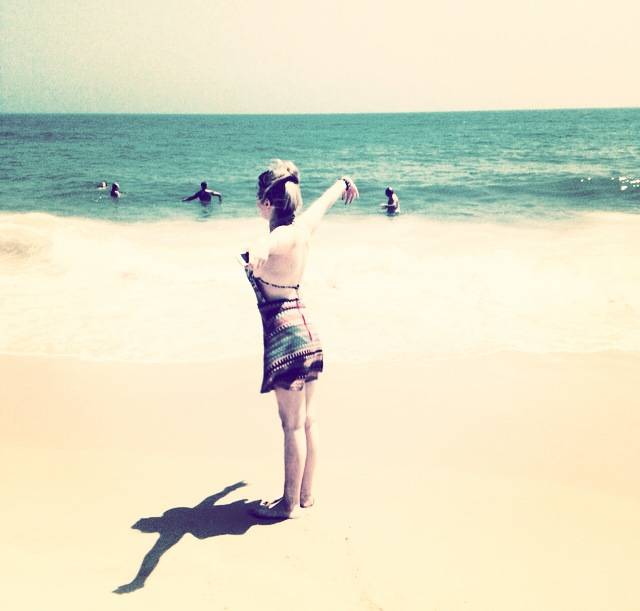 If you're a bird I'm a bird. Right?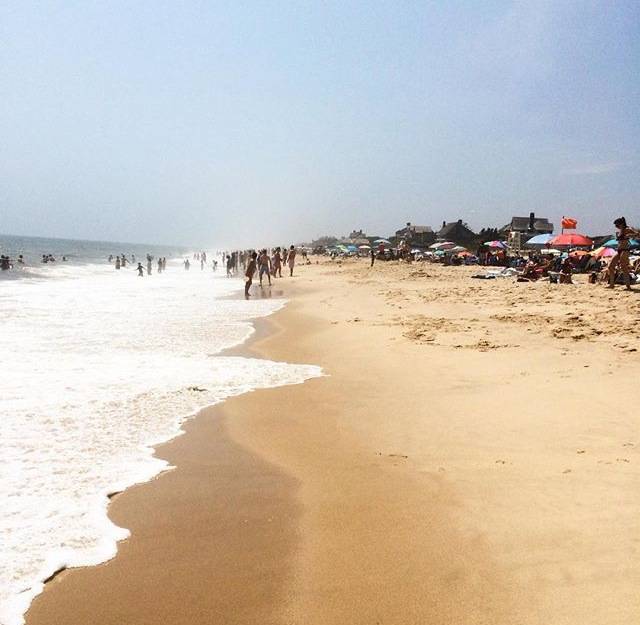 Williamsburg, Brooklyn.
Williamsburg was probably one of the best places I went too. It's pretty up and coming and if you're influenced and enjoy the Music/Arts scene you'll probably wanna hang around here. I spent some of my July 4th here and had the best time exploring, finding little gems and painting my face off. Me and a couple of friends also went to Five Leaves which is a top restaurant set up by Heath Ledger and I'd really recommended checking it out because the food is beyond amazing.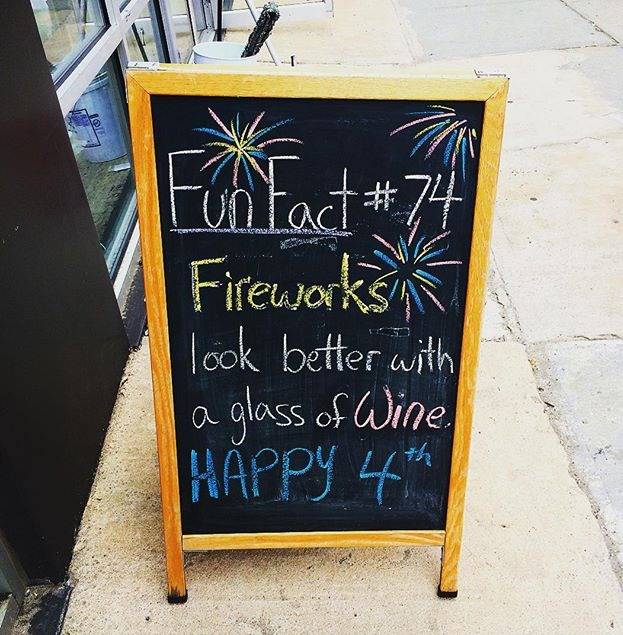 I even got given a free beer mug!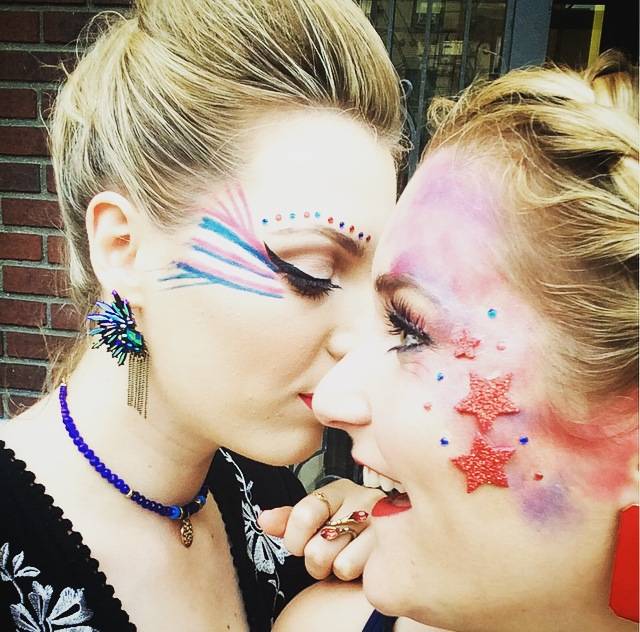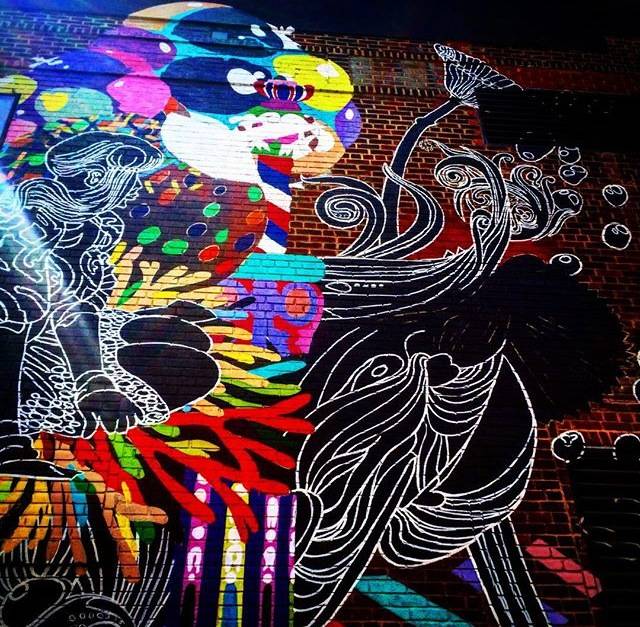 Central Park, Upper Manhattan.
I'm not really a "Touristy" kinda person and I prefer to adventure into the unknown to find out what I like. BUT that said, I had the best time in Central Park and decided the best way to explore it hard core was to hire a bike, have ice lolly stop-offs and get ourselves on a boat. Because its SO BIG you can get so lost but there are people that work all around the park and are utterly lovely. This old retired Dentist gave my mate and I a little tour of Strawberry Hill, a Memoriam for John Lennon, The Friends infamous fountain, a popular wedding destination and loads more. If you're a sceptic like me about tourist attractions, pleaseeeee go and visit. I promise you'll have the greatest time.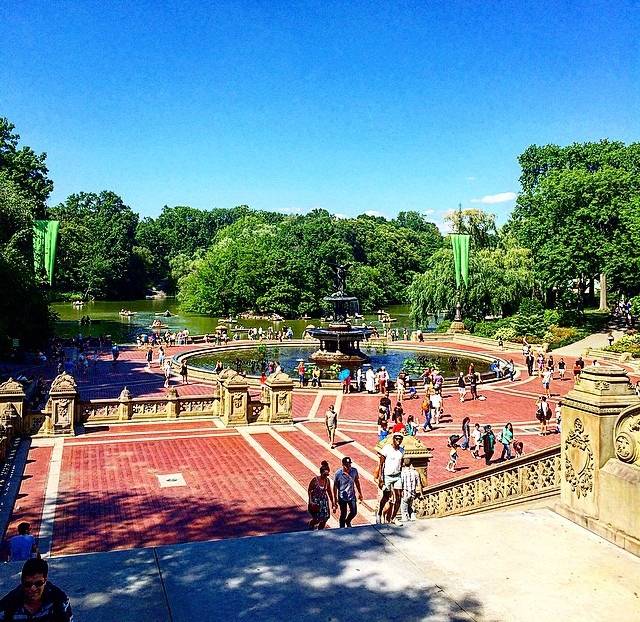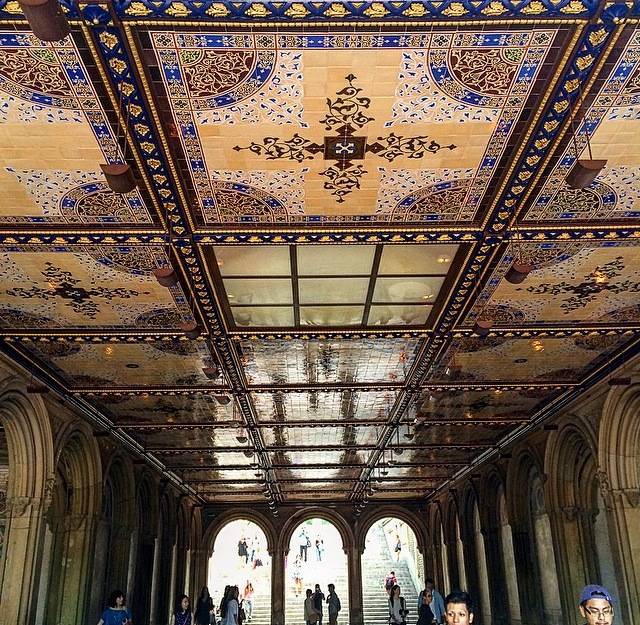 Popular Wedding Venue.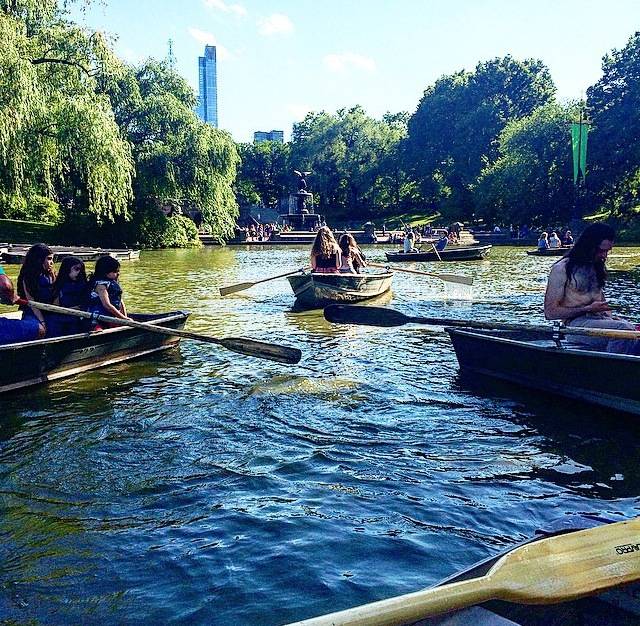 Shepherds Meadow.
Now, I can't show you everything because if I did, it would consume my whole blog. These are only a few recommendations of places you should check out, and I'll add some of my favourite drinking, entertainment and coffee spots with you all in a separate post during my time there.
But can you imagine…..If I let fear or what if get in my way, would any of this happened?
Test yourselves, it's amazing what you might find and the places you may go.