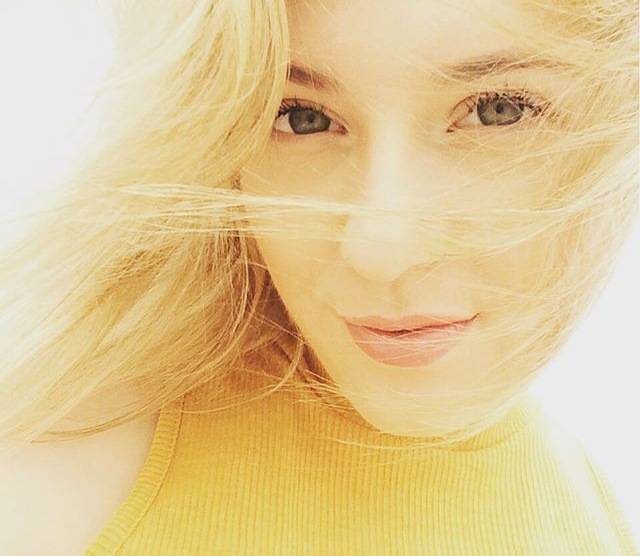 Yup, that's me bare faced letting my skin breathe during the summer sun and boy, it felt good and pretty bladdy exposing at the same time.
Our skin is the largest organ in our bodies, an organ that we might spend years getting to understand, discovering how it adapts and changes to climates and with age.
Skincare isn't exactly the most fun thing to buy for, well it's not for me because I want to be buying colourful things filled with pigmented lipsticks and glitter shadows. But investing in the RIGHT skincare for YOUR skin will make a greater impact when it comes to buying those colourful things you want to put on top of it.
Working within the Make-up Industry I've met a lot of people that either use the wrong skincare for their skin, don't use anything at all or don't know where to start.
So lets begin with the fundamentals when your uncovering what you need to treat your skin and it all begins with your Skin Type.
SKIN TYPE. 
The top layer of your skin is called the Epidermis, and this is the part that absorbs and takes in benefits of whatever you decide to put on it. Everyone's requirements are going to be totally different based on skin sensitivity, texture and pigmentation. Usually the skin is going to be equated into different sections:
Dry/Dehydrated
People with dehydrated skin are often mislead to believe it's dry. The characteristics may be dry for short breaks of time but overall your skin is close to normal. Dry skin will feel rougher in texture and can be a result of environmental factors, genetics or the medication you may be using.
Oily 
The key thing to note with oily skin is shine production and enlarged pores. You may also find your foundation slides off more easily throughout the day than those who have dry or normal skin. Oily skin is also a trigger of blemishes and can be a sign of hormonal imbalance which will occur in teens and women during menopause.
Sensitive 
Sensitivity of the Epidermis can result in redness or patches that itch or burn after use of a product. I would advise to avoid heavily perfumed products as this will only irritate the skin even more. It's also good to check the ingredients first and discover if you have any repeated allergies to a specific product you're using.
Combination
A huge percentage of the population has combination skin and you may find yourself having similar symptoms of all skin types listed. Typically combination may leave your skin with an Oily T Zone (I.E shine on the Forehead, nose and chin) and you may be dry around the cheeks, although it will differ for everyone.
Normal
If you have normal skin, your skin will be neither too oily or dry and you won't suffer from any major reactions to any skin products you use. Your texture will remain relatively smooth although you may still have pigmentation in areas due to blemishes or ageing.
So what skincare products do you use once you've assessed your skin type?
If you are a lover of thick, creamy moisturisers but you have oily skin then you're not using a product that's right for your skins needs. You need to be using products that counteract it, so you'll need to swap that moisturiser for a thin, light one or even a serum if you're a wiser woman.
I started taking care of my skin at a young age but for a long time I didn't know what I should or shouldn't be using based on my skin type. As I've gotten older, my skin has changed and it's needs are different to when I was a teen. So, with that, I decided to compile a list of products I've tried and tested throughout the years that I would recommend to those that have differing skin types to inspire the search of your own! The best advice I would give is to get SAMPLES from the Brands and products you're interested in and try, try, try.
Dry/Dehydrated
Oily
Sensitive 
Combination
Normal
You'll notice some brands I have repeated and that's because they're honestly my skins beauty saviours that I couldn't find an equivalent of that works as good.
So, go ahead and share some of your favourites with me or even ones you've felt didn't work the way you wanted and why. Cause once you've investigated you can experiment…and that my friends, is pretty fun.