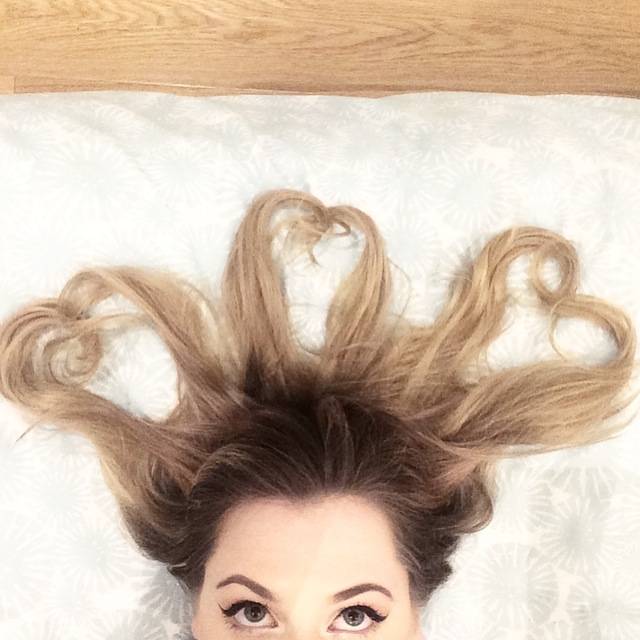 I mean, looking at me, I'm not exactly your poster girl for Androgyny. For the most part I love all things that might define one as being "Girly"……… though in a more "Festival way"-you know, the glitter, creative mish mash of outfits BUT with the avoidance of wearing pink, body-con dresses or any kind of exposing fabric that shows my boobs and butt to the public. I think I secretly always wanted to be that kind of "girly girl" and strut around with total confidence wearing that, but its just not me.
So what is "me"?
I weirdly feel more comfortable wearing Menswear. It started when I was young and my Dad was throwing out some of his old clothes. Now, my Dad, is pretty chic. He has collections of these amazing jackets and coats, hats, shoes with coloured laces, cuffs and scarves. Some are vintage, designer and random finds he has picked up throughout the years. He threw out his old blue velvet jacket a couple years back and if that was still around and I witnessed it, I would be wearing that thing like it was 1972 again.
But why Menswear? 
For me, the tailoring is something I appreciate the most. I like its relaxed fit and because I'm a fan of the 80's, anything shoulder pad related or loose hemmed has my heart. Now, if you have a figure like me- which is, someone who is born with boobs and a butt and you don't want to accentuate what God or Genetics have given you, then Menswear for me creates a subtle silhouette without bulking those boobs up, with a double breasted jacket. (Room for such a great pun there). It's also a massive reason why Vintage clothes are my go too. You'll notice the designs are actually catered around the female form so each item moulds around your figure.
One of my favourite items is a blazer that was tailor made  for my Pap's in Paris during the early 70s. It's a muted coffee colour blazer with a tweed design continuous throughout. It's lined in soft beige and because it's men's, it does fall longer in length on my body (which I really like). It's one of my go-to items when I want to throw something on and will still feel really put together with its clean lines. I also like to roll the sleeves and pull the collar up if I'm wearing it with a hat or want to look a little less neat.
A more recent favourite of mine is my Dad's coat that I by chance stumbled across when I visited home. It's a long lined Donna Karen tailored jacket in a soft beige with a slight mustard tinge to the fabric. At 5 ft 7  I'm not a midget, nor am I a giant but you can tell it's designed for a tall chap as it was almost like a jacket-dress on me! That said, I actually quite like the fact I can just throw it on, do it up and feel like I'm all wrapped up and ready to wander the streets with my favourite accessory-COFFEE (but more on the C word later).  I took it out for a spin and even though it is pretty big, I lave it.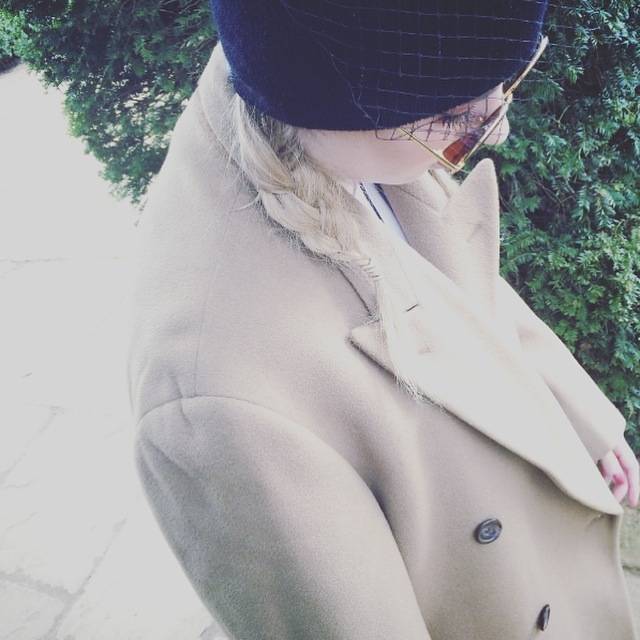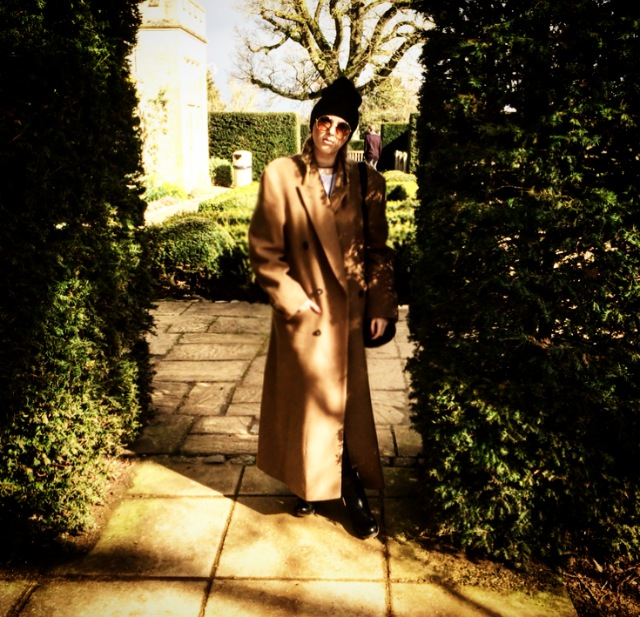 As I also touched up on  the subject of Vintage, one of my favourite places to find some cool items is Peakaboo Vintage.  I have quite a number of their stuff and again, one of my great loves is my 1980's royal blue and emerald green checkered oversized wool coat. It also has a built in scarf if you want to go the full hog and get super snuggly for the winter, as well as giving you the option of wearing it undone which it how I'm wearing it below.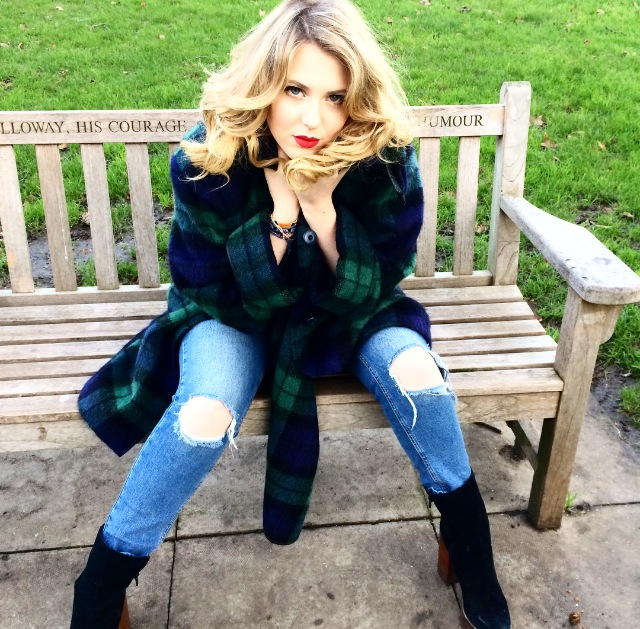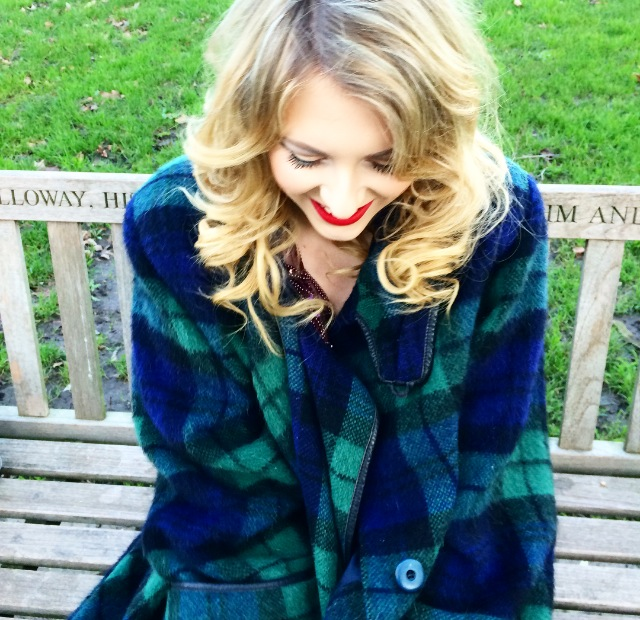 Sometimes it's good to experiment with what works for you and to allow yourself to break the rules a little to figure out what it is you like and don't like. Because remember, what suits someone won't work on the other and that's okay. So find out what does.
But seriously though, men have the best selection of Fedoras: Check it. 
SEE!!